The company Tehnoguma Ltd. has been present on the market for more than 30 years. Our core business is based on a product line of rubber and plastic products, sealing and insulation materials, and other technical maintenance goods for industrial companies. We have focused our operations on providing high-quality services and production based on the latest technological and industrial standards. If you are looking for a reliable business partner who will pay maximum attention to you and your needs, you have come to the right place.
Through our work in improving our business processes, investing in technology and expertise, and ensuring employee satisfaction, we have achieved and maintained a high level of product and service quality, competitiveness, and customer trust. This is evidenced by our reference list of reputable domestic and foreign companies. We cover the markets of Croatia, Serbia, and Bosnia and Herzegovina and employ over 100 qualified staff.
We possess business, warehouse, and production infrastructure that complies with the latest technological standards, as well as several certificates that enable us to maintain quality in our business operations. The demands of the modern market motivate us to constantly monitor and adopt trends, expand our existing product and service range, and, most importantly, support the professional development of our employees who are the foundation of our business success and sustainable progress.

Quality and Environmental Management
In all areas of business, the Management of Tehnoguma has committed to a quality and environmental management system in accordance with ISO 9001 and ISO 14001 standards. We have focused on a business model whose primary goal is to achieve and maintain a high level of satisfaction among our employees, customers, and suppliers in the areas of production, services, and distribution.
Quality Management System
High quality service and complete satisfaction of our customers can only be sustained within an effectively built, documented, and integrated quality management system. Through continuous work, we have ensured organizational conditions for meeting high demands in the quality of our services and products. The result of these efforts is the establishment of a certified and integrated system based on the requirements of the Croatian standard EN ISO 9001:2008.
Environmental Management System
Tehnoguma has successfully certified its International Environmental Management System in accordance with ISO 14001:2004. This certificate is an upgrade to the long-standing effort to preserve the environment and care for the community. From the beginning, Tehnoguma has committed to modern trends in environmental protection and sustainable development that are socially responsible and aligned with legal requirements. Key support for socially responsible business is provided by our employees who accept responsibility and obligations through education that further raises awareness of the need for environmental protection.
Responsibility of Management and Employees
The Management of the company regularly sets annual objectives at the company level to enable the achievement of general objectives and policies. In accordance with the company policy, all employees are obliged to:
• continually improve the effectiveness of their actions
• strictly comply with laws and other binding regulations
• take actions to achieve the set goals in accordance with their responsibilities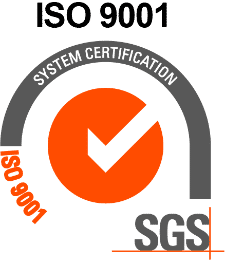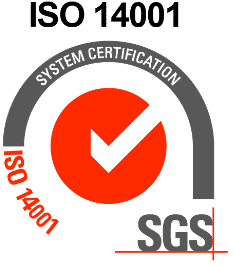 Our initial business activity was the production, marketing, and distribution of rubber technical products. In order to provide better and more comprehensive solutions for the special requirements of our customers, we expanded our offer to other market niches. The Tehnoguma system includes the following companies:
• Tg Stil d.o.o., whose primary activity is the distribution and installation of all types of floor coverings.
• Tg Art d.o.o., whose activity is the shaping, processing, and distribution of sheet materials (polycarbonate).
• Nautic Line d.o.o. for equipping vessels and production and sale of nautical equipment.